Literature Table
The Literature Table is an interest group designed for anyone with an interest in literature – especially, but not exclusively, those whose degrees were in this subject. It is intended not as a rigorously academic exercise, but as an opportunity for people who take pleasure in it to renew an interest in reading.
We meet four times a year over dinner in the King Edward VII Room to make conversation on a topic informally introduced by a visiting speaker. Last year we discussed Geoffrey Chaucer, Virginia Woolf, Anthony Trollope and Sir Walter Scott.
2020's programme can be seen below, and we hope to be joined by many new participants this year. Suggestions for future topics and speakers will always be welcomed by the Convenor, as will requests for inclusion on our emailing list.
Forthcoming Events
Tuesday 11 February 2020
Speaker: Professor Judith Mossman
Subject: Sophocles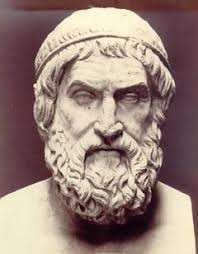 Professor Mossman is Pro-Vice Chancellor in the faculty of arts and humanities at the University of Coventry.
Previously, she held the post of Professor of Classics at the University of Nottingham, and fellowships at Trinity College, Dublin and Christ Church, Oxford, and is currently President of the Hellenic Society. She specialises in Greek literature in the fifth century BC and the second/third century AD and is the author of two books and a number of edited volumes and articles on Euripides and Plutarch.
Tuesday 12 May 2020
Speaker: Dr Daniel Starza Smith
Subject: John Donne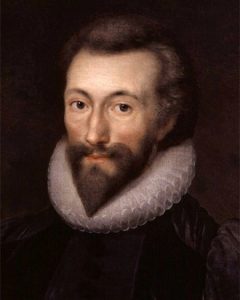 After a time working as a travel journalist for Time Out, Dr Starza Smith has taught at Reading University and UCL, and had a British Academy Post-Doctoral Fellowship at Lincoln College, Oxford (focusing on Donne's women patrons), before moving to King's College, London, where he is now a lecturer in Early Modern English Literature. He has worked on the landmark Donne Variorum, and his expertise recently led him to be involved in the initial analysis of an early Donne satire discovered in the archives of Westminster Abbey.
Tuesday 15 September 2020
Speaker: Professor Ruth Livesey
Subject: George Eliot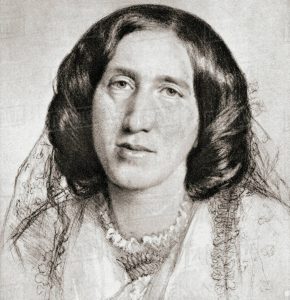 Professor Livesey read English at Oxford before post-graduate work at Warwick University. After a fellowship at Birkbeck College, she moved to Royal Holloway University of London, where she now holds the chair in 19th Century Literature and Thought. In 2019 she was working with partners in the Midlands on a programme of activities celebrating George Eliot's bicentenary, and has also been researching a book on provincialism, the provincial novel, and ideas of Englishness, a major section of which is focused on George Eliot.
Tuesday 3 November 2020
Speaker: Professor Sebastian Groes
Subject: Kazuo Ishiguro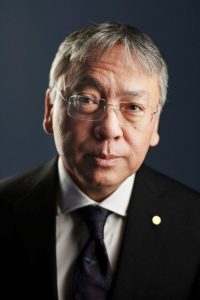 Professor Groes took his first degree in his native Amsterdam, but came to this country to do post-graduate work at the University of East Anglia. He was our guest speaker (at short notice) at our 2017 evening looking at the Contemporary British Novel, while he was teaching at the University of Roehampton, but since 2018 he has been Professor of English Literature at the University of Wolverhampton. He has published on the work of Nobel Prize winner Sir Kazuo Ishiguro, and earlier in 2020 was the organiser of an academic conference about him, featuring a specially commissioned song-cycle of The Unconsoled.
Ticket price includes a drinks reception and two course supper with wine. 
Timing: 7.00pm for 7.15pm    Dress: Lounge Suit    Tickets: £53 per head 
Bookings for all Club events may be made via the Club website www.oxfordandcambridgeclub.co.uk
For this event any Member who cancels his or her reservation shall only be entitled to a refund of ticket price if the cancellation is received at least 7 days before the event.  
Organisers
Andrew Whiffin
andrew.whiffin@btinternet.com