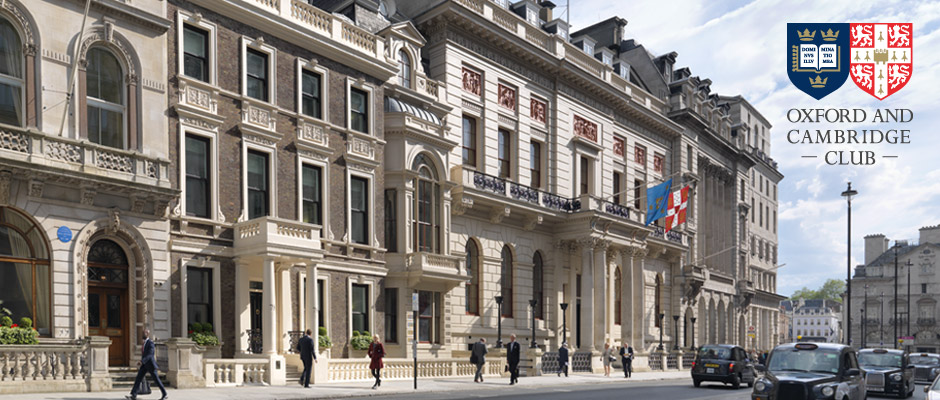 Welcome to the Oxford and Cambridge Club
For nearly 200 years alumni of the two ancient universities have chosen to take up membership and enjoy the outstanding amenities and sophisticated setting of a Grade II* listed Club house in the very heart of London.
Spacious, private and well-appointed, the Club enables members to meet friends and colleagues in magnificent surroundings, host a party, relax or simply find a quiet place to work.  With its elegant dining room, known as the Coffee Room, large and well-maintained library, two bars, terrace, more than 40 bedrooms  and its own sports facilities, the Oxford and Cambridge Club is ideally located for entertaining, relaxation and business.